I remember like it was yesterday, my wife and I were deep in debt and creditors were calling us every day! Of course just like many "good people" that owed money and either didn't have the means to pay or just plain didn't want to pay…..I applied the strategy of not answering the phone!
Disclosure – I belonged to the category that because of being laid off I did not have enough money to pay but I will admit that eventually I got to the point that I just did not want to pay! Until one day I finally got fed up and said to myself: "I'm not supposed to be living like a prisoner in my own home, this has got to stop!"
I was tired of running and being a prisoner in my own home. Every time the phone rang my stomach felt as if I was on the worlds most violent roller coaster. I was tired of feeling ashamed and defenseless and full of fear! Enough was enough! A life full of fear and bondage was not the life God had intended for me to live.
So I got down on my knees and asked God for wisdom on how to deal with these creditors so that I can stop living a life of fear and regain my life.
If you need wisdom, ask our generous God, and he will give it to you. He will not rebuke you for asking.- James 1:5 NLT
Quick Navigation
Debt Snowball plan that I had heard so much about, I had to first learn how to talk with the creditors that held all this debt! But how could I possible talk with these people that seemed to hate me and really didn't care anything about my situation, all they wanted was my money! They didn't care that I had just been laid off and that I was fighting from week to week to feed my kids and to keep the lights on in my home!
So if I was going to "deal with my creditors like David dealt with Goliath" the first thing that I did was read about the account of how David defeated Goliath in I Samuel chapter 17.
From this story and experience I learned five key principals which I will call "Stone 1-5"! By applying these principals to my life I no longer feared talking with my creditors, I now actually looked forward to speaking with them. Very soon my wife and I were paying off our debts and got control of our life and our phone lines again!
The 5 Stone Principals of dealing with your creditors like David dealt with Goliath:
He (David) picked up five smooth stones from a stream and put them into his shepherd's bag. Then, armed only with his shepherd's staff and sling, he (David) started across the valley to fight the Philistine (Goliath). I Samuel 17:40 NLT
Stone #1) Be proactive
One of the problem's running from my creditors was that I became a very reactive person. Meaning that I was reacting to my circumstances instead of being proactive and shaping my circumstances. As it states above in I Samuel 17:40 NLT, "David started across the valley to fight Goliath." As you can see David did not wait for Goliath to come to him, David took the first steps towards Goliath! That is what I started doing, instead of the creditors making my phone ring, I had to make their phones ring!
Being proactive actually gave me the advantage because I dictated when the call was made and I already had a plan for what I was going to talk to the creditors about that day! Here's the funny thing, just like Goliath your creditors are used to people running away from them and being reactive and not proactive.
Stone #2) Understand what the reward is for winning this battle

There's an old cliche that says "You must pick and chose your battles" in other words if your going into a fight you should always know what the reward for victory is. And even more important, is that reward going to be enough motivation for you to keep going no matter what it looks like? Even David did this before he decided to go up against Goliath:
"Have you seen the giant?" the men asked. "He comes out each day to defy Israel. The king has offered a huge reward to anyone who kills him. He will give that man one of his daughters for a wife, and the man's entire family will be exempted from paying taxes!" 26 David asked the soldiers standing nearby, "What will a man get for killing this Philistine and ending his defiance of Israel? – I Samuel 17:25-26 NLT
I had to ask myself what will the reward be for dealing with these creditors and will the reward be worth the fear and discomfort that I was going to have to face? I decided that the rewards were: Peace of mind, control, confidence, freedom & freed up monthly cash flow! It was definitely worth going into battle for! What are you fighting for? Is it worth it? The answer in this case is definitely, Yes!
3) Make positive confessions before calling

One thing that really helped me eliminate some of the fear of calling a creditor was to make positive confessions before making each call. This helped me get the butterflies out of my stomach. I confessed things like: "I have favor with this creditor", "this creditor will honor that I am being proactive and will work with me"! Listen to how David spoke positively before he went out to fight Goliath:
Thy servant slew both the lion and the bear: and this uncircumcised Philistine (Goliath) shall be as one of them, seeing he hath defied the armies of the living God. – I Samuel 17:36
So before you make your call make positive confessions to help get the butterflies out of your stomach and build up your confidence for a positive outcome!
Stone # 4) You must document everything!
Ok, so you won't necessarily find this stone in the story but I learned this lesson the hard way since many of the creditors seem to forget promises that they were making on their end, I had to start documenting everything! I purchased a separate notebook to log all of my calls in one place and here's a quick run down on what I documented on each call:
Date & Time
Full name and extension of every person you spoke with
What did you talk about specifically that day
If an agreement was reached request that they send it to you in writing
Keep all documents in one file and store for future reference especially "Paid in full" statements!
Documentation is crucial as your dealing with your creditors.
Stone #5) Remember God has your back:

This is the most powerful out of all the stones! The one thing that I had to remember during this whole time that I was fighting to get out of debt and to work with my creditors was that God was in control and that he had my back. So no matter what the outcome of the call was going to be, I had already won! David told everyone who had his back before he set foot on the battlefield and right before he fought Goliath:
David said moreover, The LORD that delivered me out of the paw of the lion, and out of the paw of the bear, he will deliver me out of the hand of this Philistine. And Saul said unto David, Go, and the LORD be with thee.- I Samuel 17:37 KJV

And everyone assembled here will know that the Lord rescues his people, but not with sword and spear. This is the Lord's battle, and he will give you to us!- I Samuel 17:47 NLT
So, stay encouraged we have the greater one living on the inside of us. If you just remember this one thing you will be off to a great start in dealing with your creditors like David dealt with Goliath!
How do you relate to my story? What "stone" would you add that helped you overcome the fear of dealing with your creditors?
This is an article by Carlos Frank. Carlos is extremely passionate about helping people gain control of their personal finances. In his personal life, Carlos had to overcome poverty, severe paycheck to paycheck living,0 and layoffs from 3 jobs in corporate America! You can follow Carlos on Twitter @CarlosFrank.
Source: biblemoneymatters.com
Hospitality often seems like a dying art thanks to our busy, go go go society.
Yet, hospitality is so important that the Bible is filled with sayings about it.
One of my favorites is:
"Do not neglect to show hospitality to strangers, for thereby some have entertained angels unawares – Hebrews 13:2".
Even if you make the time to be hospitable, you may still be worried about the financial cost to do so. Making others feel welcome in your home, however, does not have to require a lot of additional money.
With some strategic planning on your part, you can welcome others into your home and be an accommodating host without damaging your budget.
Quick Navigation
have food on hand as teens are always hungry!
There are simply yet tasty foods you can stock for this purpose. A homemade loaf of bread along with butter, jam, and nut butter can go a long way and tastes delicious. Consider buying popcorn kernels so you can pop your own popcorn, perfect for study groups and movie night, plus, it's so cheap!
Simple Drinks To Offer
You don't have to spend a lot of money on fruit drinks and soda pops.
If you want soda, stock up when it goes on sale, but for many parents, that strategy doesn't work because their kids drink the soda all up when they see an abundance.
Instead, offer more healthful frugal drinks like sun tea, coffee, tea, and water.
Double Your Meals
When I was young, I had a best friend, Cindy. Cindy's mom never, ever cooked. Cindy and her brother just lived off simple meals they could put together with canned and microwavable foods. Not surprisingly, Cindy often found ways to invite herself to Sunday dinners at my house. For several months, this drove my mom crazy as our money was tight, and she didn't want to feed Cindy every week. However, after a few months, she automatically made our Sunday dinners a bit bigger to account for Cindy's inevitable presence. She even took on a positive attitude by reminding herself that at least once a week Cindy got a nice, home cooked meal. After we grew up, Cindy told me how much she enjoyed having Sunday dinner with us.
Hospitality is something highly recommended and praised in the Bible, and it's something that can make us feel good if we offer it with an open and giving heart. A tight budget doesn't have to stop you from being hospitable.
How do you practice hospitality when your resources are limited?
Source: biblemoneymatters.com
When you don't have money it can seem like the only thing that's important.
When you do have money, keeping it and acquiring more can seem just as important, or even more so.
In this day and age it's important for all of us to get a reminder that wealth is fleeting, and that while it can be useful, it can also be fools gold. It's meant as a tool, and we can't take it with us.
Today I want to look at a selection of Bible verses about wealth. The verses talk about how God has promised to provide for us, how having wealth means great responsibility for good stewardship, and why the desires for wealth can be so deceiving and easily become a false idol in our lives.
Bible Verses About Wealth
God has told us that he will meet all of our needs. He will meet our needs, but we need to be careful of allowing money and wealth to become our master and our central focus, either by having too much, or too little.
We need to be good stewards of what He's given us, and to use what he has given us for His glory.
1 Philippians 4:19 And my God will meet all your needs according to his glorious riches in Christ Jesus.
Matthew 6:26 Look at the birds of the air; they do not sow or reap or store away in barns, and yet your heavenly Father feeds them. Are you not much more valuable than they?
Proverbs 23:5 Cast but a glance at riches, and they are gone, for they will surely sprout wings and fly off to the sky like an eagle.
Luke 16:13 No servant can serve two masters, for either he will hate the one and love the other, or he will be devoted to the one and despise the other. You cannot serve God and money.
1 Timothy 6:10 For the love of money is a root of all kinds of evil. Some people, eager for money, have wandered from the faith and pierced themselves with many griefs.
Proverbs 22:7 The rich rule over the poor, and the borrower is servant to the lender.
Luke 16:10-12 Whoever can be trusted with very little can also be trusted with much, and whoever is dishonest with very little will also be dishonest with much. So if you have not been trustworthy in handling worldly wealth, who will trust you with true riches? And if you have not been trustworthy with someone else's property, who will give you property of your own?
Proverbs 28:20 A faithful man will abound with blessings, but whoever hastens to be rich will not go unpunished.
Deuteronomy 8:18 But remember the LORD your God, for it is he who gives you the ability to produce wealth, and so confirms his covenant, which he swore to your ancestors, as it is today.
Proverbs 28:19 Whoever works his land will have plenty of bread, but he who follows worthless pursuits will have plenty of poverty.
Matthew 6:33 But seek first the kingdom of God and his righteousness, and all these things will be added to you.
Matthew 6:19-21 Do not lay up for yourselves treasures on earth, where moth and rust destroy and where thieves break in and steal, but lay up for yourselves treasures in heaven, where neither moth nor rust destroys and where thieves do not break in and steal. For where your treasure is, there your heart will be also.
Bible Verses About True Wealth In Christ
While we're not told that being wealthy is wrong necessarily, but we are warned against allowing our money and things become idols in our lives.
Instead of allowing money to become the central focus of our lives, we need to look to Christ to fulfill all our desires.
John 3:16 For God so loved the world that he gave his one and only Son, that whoever believes in him shall not perish but have eternal life.
Ephesians 1:17-21 I keep asking that the God of our Lord Jesus Christ, the glorious Father, may give you the Spirit of wisdom and revelation, so that you may know him better. I pray that the eyes of your heart may be enlightened in order that you may know the hope to which he has called you, the riches of his glorious inheritance in his holy people,and his incomparably great power for us who believe. That power is the same as the mighty strength he exerted when he raised Christ from the dead and seated him at his right hand in the heavenly realms, far above all rule and authority, power and dominion, and every name that is invoked, not only in the present age but also in the one to come.
Colossians 2:6-7 Therefore as you have received Christ Jesus the Lord, so walk in Him, having been firmly rooted and now being built up in Him and established in your faith, just as you were instructed, and overflowing with gratitude.
Romans 5:8 But God demonstrates His own love toward us, in that while we were yet sinners, Christ died for us.
Ephesians 2:8-9 For by grace you have been saved through faith; and that not of yourselves, it is the gift of God; not as a result of works, so that no one may boast.
Have your own verses about biblical financial principles that you believe shed light on the truth about how God views our relationship to money and to Him?
More Bible Verses About Money & Related Topics
Source: biblemoneymatters.com
It's easy to judge others by their actions as we judge ourselves by our intentions.
Character development can prove to be a challenging and uphill climb. We want to do well but sometimes find it difficult to do so.
Some days we are living a life of victory and other days we're too ashamed to look ourselves in the mirror!
There are days when we're crushing our financial goals and other days when our budget is busted and we're disgusted. Such is life.
Thankfully we've been given the fruit of the spirit.
Quick Navigation
message that I delivered recently that explains it in greater detail.
Make friends of money but do not love it.
#2 – Joy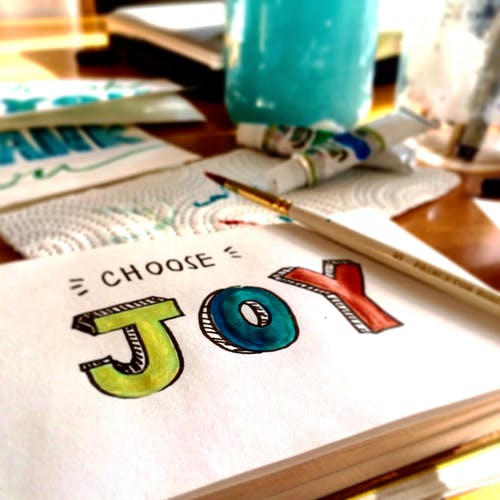 Joy is not based on our circumstances or situations – that would be happiness. James encouraged us to count it all joy when we fell into trying situations.
We can choose joy or misery.
It's impossible to avoid difficult financial situations. Each of us will face a situation that tests our faith and at times our sanity. During those times, count it all joy. I know it's easier said than done but it can be done.
Let them shout for joy and be glad, who favor my righteous cause; and let them say continually, "Let the Lord be magnified who has pleasure in the prosperity of His servant" (Psalm 35:27, NKJV).
It's okay to win at wealth. According to Psalm 35:27 God takes pleasure in it! I am convinced that we could shout for joy a bit more.
#3 – Peace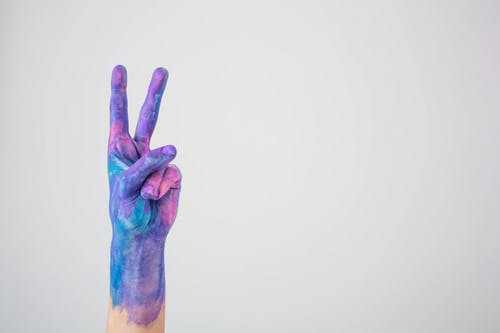 Money fights are one of the leading causes of marital friction and ultimately divorce.
I know that things can get nasty when a couple fights about money. Egos are bruised, weaknesses are exposed, dreams are shattered, and hope is deferred.
Peace, as mentioned in the fruit of the spirit, is the absence of or the end of strife. It's a state of untroubled and undisturbed well being. Doesn't that sound cozy & comfy?
Let the peace of Christ rule in your hearts, since as members of one body you were called to peace. And be thankful (Colossians 3:15, NIV)
Sounds as though we have a part to play. It's up to us to allow the peace to rule in our hearts.
Yes, it's much easier to lash out in anger but that is not peaceful. Our fallen nature wants to cast blame, point fingers, and make sweeping accusations. Those behaviors do not produce peace.
Be thankful. The budget is challenging and sometimes there is more month than money. We all still have reasons to be thankful.
I've realized that I am often thinking about things I do not have rather than the countless blessings that I do have. There are billions of people who would gladly trade their problems for mine. When the budget is tough, take some time to truly be thankful for what God has already done.
Allow the peace of God to rule in your heart and family.
#4 – Patience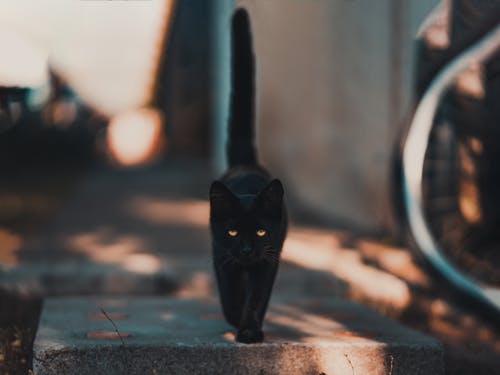 I totally expected you to skip this one. Few people like to talk about patience. Furthermore, many Christians are superstitious about it. They are convinced that if they mention it, all kinds of crazy things will happen to them. Not true. Yes, we must overcome but God is not a despotic dictator.
Before we go deeper, a definition of patience would be helpful. It's not having a sunny disposition while waiting at the DMV for half a day. It's much more than that.
Patience is the quality that does not surrender to circumstances or succumb under trial. A person operating in patience is consistently constant.
My brethren, count it all joy when you fall into various trials, knowing that the testing of your faith produces patience. But let patience have its perfect work, that you may be perfect and complete, lacking nothing (James 1:2-4, NKJV).
Bad things, challenging things, and difficult circumstances will find you. You can run but you cannot hide. When these circumstances hit, it's time to adjust our perspective.
Crying about how life is unfair won't solve the problem. Actually, it might be prolonged.
When these tests happen count it or consider it joyfully. Why? God is still at work in us both to will and to do of His good pleasure. He has not give up on us. He's still working on us! (That's actually good news!)
I know that it's difficult. I'm in a season of life where it seems that I have the anti-Midas touch. I feel like Andy in The Office when Michael gave him all of the largest accounts as a going away present. "I'm going to lose them all!".
Yet, when I fall into these trials I know God is working in me. Patience is being developed and God will reward it.
#5 – Kindness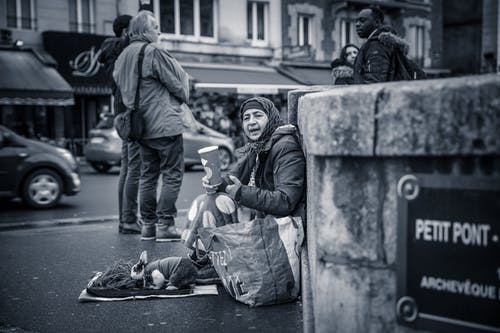 Kindness, regrettably, does not carry the same gravitas as some of the other fruit of the spirit. Perhaps it is misunderstood. Hopefully after today you will have a newfound appreciation of the persimmon of the fruit of the spirit known as kindness.
The fruit of kindness is having the harmlessness of a dove without the wisdom of the serpent. I chalk it up to that feeling you get when you want to be generous but before your brain kicks and talks you out of it. You simply want to be a blessing.
It's also the mellowing of our character. As we get older we're often less antagonistic and more apt to give a person the benefit of the doubt. We're generally kinder after surviving this thing called life.
#6 – Goodness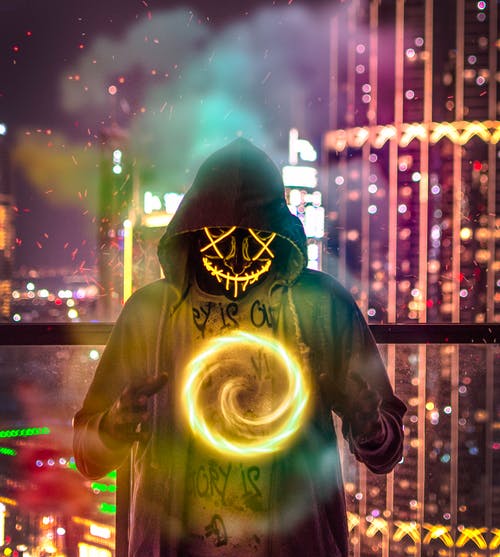 Goodness is character energized and expressing itself in action. It's the desire to DO something. Kindness supplies the idea to be a blessing and goodness puts the plan to action.
Earning money is awesome but we all eventually realize that there is more to life than collecting another dollar. Some desire to change their financial, family tree.
Others want to use resources to start a scholarship or feed children or to start a hospital.
Goodness energizes our kindness and makes things happen.
#7 – Faithfulness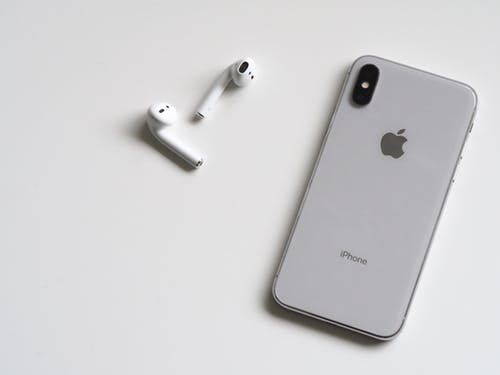 Sadly, faithfulness is not the word I would choose when discussing the money habits of most people.
Almost 80% of Americans are living paycheck to paycheck. Nearly 40% of Americans could not cover a $400 emergency with cash.
However, these same people have luxuries that people just twenty years ago did not enjoy.
The average car payment is now over $550 per month. Car loans are easy to get. I know many twenty + year olds who are driving cars that are new – and they have the payment to prove it. They have little discretionary income as much of it spent before it is earned.
Moreover it is required in stewards that one be found faithful (I Corinthians 4:2, NKJV).
Financial faithfulness is not a mere suggestion. The language Paul uses is quite strong. Faithfulness is required.
# 8 – Gentleness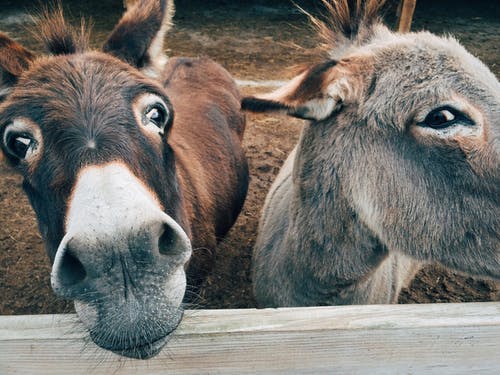 Gentleness gets a bad rap just like kindness.
In some translations the word meekness is used instead of gentleness. Yep, not much better. However both words are powerful!
We're told that Moses was meek. Moses marched into Pharaoh's palace and bossed him around! We read in the Psalms and in the Sermon on the Mount that the meek shall inherit the earth. Not too shabby.
Jesus described Himself as gentle. Gentle doesn't mean soft. A gentle person is not a pushover.
The one who has fully developed the fruit of gentleness is powerful and is fully aware of the power. Jesus entered Jerusalem on the colt of a donkey – lowly and gentle. He was fully aware of who He was and the power at His disposal. At His disposal, were legions of angels who could have wiped out humanity. He chose the route of gentleness.
There is no need to brag about money or wealth. No need to use wealth as weapon against others.
Exalting ourselves based on financial scorekeeping is bad form and quite tacky. Remain humble. We're simply managing God's resources. He is trusting you with it. Run it like He would run it – gently.
For who makes you differ from another? And what do you have that you did not receive? Now if you did indeed receive it, why do you boast as if you had not received it? – I Corinthians 4:7
#9 – Self Control
I'm a firm believer in living a life free from debt. The Bible never mentions debt in a positive manner. The borrower is slave to the lender.
Living a life free of debt can be challenging because debt is a ubiquitous method of financing a life style we cannot afford. Willingly going into debt (bondage) could be viewed as being discontent with God's provision.
We feel as though we deserve a European vacation but the cash is not available. The siren song of Visa and MasterCard can be seductive. Before we know it we're charging coffee and croissants at a bistro in the Latin Quarter of Paris.
Self-control is the fruit of the spirit that requires us to roll up our sleeves. This is the one that takes discipline. Jesus said if we wanted to be His disciple we would need to deny ourselves daily. Easy? Nope. Worth it? Yes.
Conclusion
Gifts of the Spirit are given but the fruit of the spirit must be developed.
If we dig deep we could witness dramatic financial results simply by developing the fruit of the spirit in our lives. These traits are inside each of us.
Let's ensure they blossom.
Source: biblemoneymatters.com
November is open enrollment season.
It's the time when employees double-check their company sponsored benefits and make any necessary adjustments.The benefit packages at some companies are awesome. However, it is up to the employees to leverage the benefits available to them.
Many benefits are forfeited each year.
Are you aware that less than 10% of employees use tuition assistance when it is available to them (WSJ)?
Americans are leaving $24 billion in available 401(k) matches on the table each year.
There were 658 million unused vacation days in 2015!
We do a poor job of taking advantage of our benefits. Vacation time is unused and money is left on the table.
Regrettably, we're not much better in The Church. I want to change that today.
Psalm 103 is a benefit summary.
Bless the Lord, O my soul; and all that is within me, bless His holy name! Bless the Lord, O my soul, And forget not all His benefits: Who forgives all your iniquities, Who heals all your diseases, Who redeems your life from destruction,Who crowns you with lovingkindness and tender mercies, Who satisfies your mouth with good things, so that your youth is renewed like the eagle's (Psalm 103:1-5).
Quick Navigation
Envy is never our goal, but the illustration remains. The blessing continued with Jacob. Jesus brought us into the blessing of Abraham (Galatians 3:13-14). I encourage you to remain open to it.
Benefit #2 – The Power To Get Wealth
We learn in Deuteronomy 8:18 that God has empowered us to produce wealth.
Consider the idea for a moment that the God of the universe has give you the power to generate wealth. Isn't that a remarkable idea? Why would He empower us to produce wealth? The answer is provided in the same verse, "that He may establish His covenant which He swore to your fathers." What does that even mean?
I've heard people indicate that the covenant is salvation and that wealth is needed to fund the Gospel. That is very possible. I woke up to today with an urgent message from a medical team from my church. The team is in Haiti doing great work. There was a financial need to fund an emergency surgery that could not be done in their pop-up clinic. I was able to give towards that surgery as were others. I have no doubt that the surgery was paid in full.
Could it be more though?
Contextually God is speaking to Moses in the book of Deuteronomy. God declared, "that He may establish His covenant which He swore to your fathers." I suggest that the fathers mentioned in this verse are Abraham, Isaac, and Jacob. Recall, that God stated that He would bless them and they would be a blessing.
Benefit #3 – Lord, Teach Me To Profit
Power is great but it is not enough. I could be on a work crew with a powerful machine but if I had no idea how to use it, it could be catastrophic! I would need someone to teach me how to use the machine. God empowers us and teaches us!
The prophet Isaiah wrote the following: "Thus says the Lord, your Redeemer, the Holy One of Israel: 'I am the Lord your God, Who teaches you to profit, Who leads you by the way you should go.'"
God knows it all. I realize that in our modern society we are persuaded that Google has all of the answers, but that is not the case. God has the answer to your work problem, your marriage issue, and anything else you can imagine. We must take the time for Him to speak to us and then to have the courage to act upon what is revealed.
Benefit #4 – The Blessing Of The Lord
According to Solomon in Proverbs 10:22, "the blessing of the Lord makes one rich and adds no sorrow with it."
Not only do we have the blessing of Abraham, but we also have the Blessing of the Lord! Sometimes this all seems too good to be true. Notice that the writer clearly states that this blessing makes one rich and adds no sorrow with it.
This blessing comes from the Father of Lights. This is another one of His benefits that He is daily loading upon us. God further encourages us in Deuteronomy 28 that the blessing will come upon us and overtake us. Plus, there is no sorrow.
Benefit #5 – Wisdom
Wisdom operates closely with benefit #3.
We're told in Proverbs 8 that with wisdom are enduring riches, honor and righteousness. I don't always feel as though I am wise. There are many situations in which I struggle and need wisdom in order to solve difficult situations. Gratefully, God indicated that if I would simply ask, He would give it to me and not make fun of me!
We can also glean wisdom by surrounding ourselves with wise people rather than with fools (Proverbs 13:20). What if you don't know any wise people? I suggest that you read books and listen to podcasts. Wisdom is the principal thing!
Benefit #6 – Prayer
James wrote that the prayer of a righteous person is powerful and effective.
Why don't we open our financial issues up to God more often?
Jesus encouraged us to ask, to seek and to knock. The person that asks receives. If we don't ask, we won't receive. Why? Beats me, that's the way that God designed it. I could bang my head against the wall in disagreement or I could follow His instructions by praying. I will pray.
Is it wrong to pray for financial provision? David, in Psalm 23, didn't seem to think so.
The writer of Psalm 115 made bold proclamations of provision. Jabez, the obscure person mentioned in I Chronicles 4:10, asked for financial provision and God granted it.
In the Lord's Prayer, Jesus said, "Give us this day our daily bread." God is not obligated to answer prayers that are outside of His will. God, unlike most parents, is perfectly fine telling His children "no".
Benefit #7 – Reciprocity
While the earth remains seedtime and harvest shall not cease (Genesis 8:22). As believers we're called to radical generosity. In every biblical example I can recall, there is a promise attached to obedience and generosity. Does the process operate as linear as a physical garden, field, or orchard? Absolutely not. We sow naturally and the harvest returns to us supernaturally.
Personally, I've had years where we were sowing and giving and we didn't notice a harvest. But then, when I looked back on my life, I could see where God supernaturally produced a harvest.
Should we give to get? I don't know about that. Maybe we should just give and leave the harvest part to God. Father knows best.
In the letter to the church in Galatia, Paul stated, "whatever a man sows that will he also reap." Let's flip that scripture. "Whatever a person is reaping is a direct result of what that person has sown."
Is your harvest a bit paltry? Perhaps it's time to change your method of sowing.
Open Enrollment – Don't Leave God's Benefits On The Table
Look over Psalm 103 and determine if you're leaving any benefits on the table. Are you leveraging everything that God has done for you?
Are you honoring His benefits and representing Him well? How about these seven benefits? Are you leaving anything on the table? Could we represent Him better on earth?
Remember, if you don't use these benefits you will lose them.
One last thing. Don't leave the house with holy underwear.
Source: biblemoneymatters.com