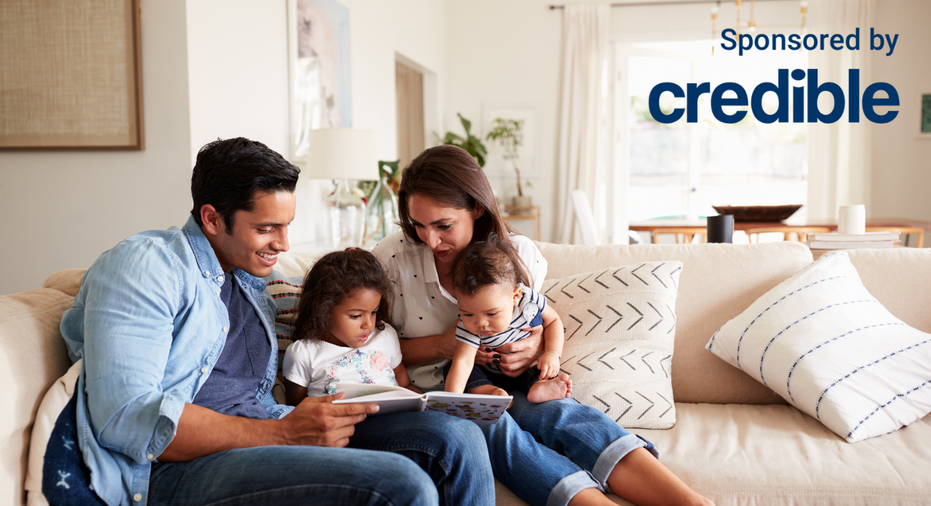 FHA loans are mortgages that are backed by the Federal Housing Authority (FHA), which is part of the U.S. Department of Housing and Urban Development (HUD). These loans are a great way for borrowers to get a mortgage with a low down payment, which can make buying your first home more affordable.
However, you don't need to be a first-time buyer to qualify for an FHA loan. You'll need to meet certain income and credit requirements, but they're often more lenient than conventional mortgages.
Here's everything you need to know about getting an FHA loan:
What is an FHA loan?
An FHA loan is a mortgage provided by a government-approved lender. The FHA insures the loan, lowering the risk for the mortgage lender in case a borrower were to default on the loan.
The upshot is that FHA loans can be easier to qualify for than most conventional loans. You can get an FHA loan even if you have poor or fair credit (a FICO score below 670). Plus, you'll only be required to pay 3.5% to 10% of your loan amount for your down payment.
Types of FHA loans
There are many different types of FHA loans, each one geared toward a certain kind of property or homebuyer.
Basic home mortgage loan: You can qualify for an FHA loan even with a FICO score of 580 or less and put just 3.5% to 10% down.
Adjustable-rate mortgage (ARM): The initial interest rate for an ARM is typically lower than for fixed-rate mortgages. However, the interest rate on an ARM can fluctuate over time. This means your monthly mortgage payments can either be higher or lower depending on economic conditions.
Condo loan: For use on a single unit in an FHA-approved condominium project.
Manufactured home loan: For manufactured or mobile homes, with or without lot ownership.
Rehabilitation loan: You can add up to $35,000 to your mortgage for upgrades and improvements.
Loans for disaster victims: If your house was damaged in a presidentially-declared disaster area, you can get a mortgage to buy or build another home.
Energy-efficiency mortgages: The FHA will provide additional financing for energy-efficient home improvements, such as solar and wind technology.
Home equity conversion mortgage: For seniors looking for a reverse mortgage on their existing home to extract home equity for supplemental income.
Streamline refinance: As long as you've made all of your mortgage payments on time over the last 12 months, you can refinance your FHA loan without a credit check or income verification.
Urban renewal loan: For new or rehabilitated multifamily properties in designated revitalization areas.
Requirements to get an FHA loan
FHA loans are intended for borrowers living and eligible to work and live in the United States. You'll need a valid Social Security number and proof of enough income to cover the mortgage payments alongside your other debts.
A private lender will issue the loan, not the FHA. Rather, the FHA insures the loan to protect the lender in case a borrower were to go into default. Each lender will have its own requirements you'll need to meet in terms of credit score, income, assets and liabilities.
Here are the standard requirements to get an FHA loan:
Minimum credit score: You'll need a minimum 500 credit score for an FHA loan, but you'll qualify for a larger borrowing amount with a score of at least 580.
Front-end DTI: This is how much of your gross monthly income goes toward housing costs. For an FHA loan, you'll need a front-end DTI no higher than 31%.
Back-end DTI: This is how much of your gross monthly income is spent paying existing debts, like credit cards, car payments or student loans. The maximum back-end DTI for an FHA loan is 43%.
Essentially, lenders want to ensure that you can comfortably afford your mortgage payments, but there's no minimum or maximum income requirement.
Other factors of FHA loans to consider
If your credit score is 580 or higher, you can finance as much as 96.5% of the home's purchase price, so you'll only need to put down 3.5%. How much you can borrow will depend on where you live — for instance, homebuyers in places like New York and San Francisco can borrow more because the cost of living is higher than in other areas.
Keep in mind that you'll need to pay a mortgage insurance premium (MIP) for all FHA-insured loans. This is because the FHA uses MIPs to fund their loan programs. MIP is 1.75% of your loan amount upfront, plus an additional monthly premium that varies by your repayment term and the size of your loan.
Finding FHA loan lenders
One way to find approved FHA loan lenders is to go directly to the HUD lender list search tool. You can search for lenders by city, county, state, ZIP code and mortgage type.
Another way to find FHA loan lenders is to use a platform like Credible, which lets you compare mortgage options including FHA loans from participating lenders — without affecting your credit. When you find a lender that suits your needs, you can continue the application process with them directly.
Alternatives to FHA loans
If an FHA loan doesn't sound like the right fit for you, other options are available, including conventional loans, Fannie Mae or Freddie Mac loans, USDA loans, VA loans and state and local programs.
Conventional loans
These are the standard loans available from most mortgage lenders and aren't backed by the government. Because conventional loans aren't insured by the government, the lender is at risk if you default on payments. Because of this, conventional loans have more stringent borrowing requirements.
To offset the risk of lending, you'll need to put down at least 20% or pay private mortgage insurance (PMI). You'll also have to cover closing costs, which are typically 2% to 5% of your loan amount.
Fannie Mae or Freddie Mac government-backed loans
The HomeReady Mortgage from Fannie Mae is intended to serve borrowers with a credit score of at least 620 who earn less than their area median income (AMI). These loans encourage homebuyers who may not have the resources to provide the standard 20% down payment. With a HomeReady loan, you'll only have to put 3% down.
Additionally, the Freddie Mac Home Possible Mortgage offers another way for low-income borrowers to buy a home with as little as 3% down. These loans are specifically geared toward first-time homebuyers and low- and moderate-income borrowers. You'll need a 660 minimum credit score to qualify for a Home Possible loan.
USDA loans
If the property you're considering is in an eligible rural area, you might qualify for a U.S. Department of Agriculture (USDA) loan. A USDA home loan offers financing on up to 100% of the purchase price for income-eligible buyers. There's no minimum income requirement, but you'll have to provide proof of stable income.
VA loans
Veterans may want to consider options from the U.S. Department of Veterans Affairs (VA), which offers VA home loans. These loans are for eligible veterans and their spouses, and provide low interest rates and limited closing costs, with no down payment or PMI required.
State and local programs
If saving for a 20% conventional down payment is your primary concern, there may be state and local programs that can help. Check with your local municipality, county or state housing authority to find programs that offer down payment assistance and to see whether you qualify.
Frequently asked questions
What can you use an FHA loan for?
You can use an FHA loan to buy a wide variety of properties. There are FHA loans for single family homes, multifamily homes with up to four units, mobile homes, condos, energy-efficient homes, fixer-upper homes, homes on Native American or Hawaiian lands, and even a home to replace one you lost in a federal disaster zone.
What is the downside of using an FHA loan?
Although FHA loans can be a lifesaver for people with low incomes and poor credit, these loans still have some drawbacks. For example, you'll have to pay upfront mortgage insurance costs as well as monthly premiums, possibly for the life of the loan.
You also won't be able to use an FHA loan to buy an investment property if you don't plan to live in it. And if you want to purchase an expensive home, you might not be able to use an FHA loan to finance it due to borrowing limits.
How soon can I refinance an FHA loan?
If you use FHA's Streamline Refinancing option, you'll need to wait at least six months from your first payment due date and 210 days from the date you closed on your FHA loan. If you're doing a cash-out refinance, you won't be able to use the Streamline Refinancing option. You can also choose other options to refinance an FHA loan to a conventional loan that may have fewer restrictions.
If you're considering buying a home, it's important to shop around and compare multiple lenders. Credible makes this easy — you can compare loan options with multiple lenders in as little as three minutes.
Source: foxbusiness.com