Whether you want to make a little extra money on the side, or you're looking for an opportunity with the potential for a full-time income, it's never been more possible than now.
There are so many jobs online that don't require previous experience and allow you to work from anywhere with internet access, all you need is your laptop!
Regardless of the level of education or work history, anyone can find an online job if they know where to look.
We'll show you some of the best online jobs with no experience required, as well as action steps to point you in the right direction.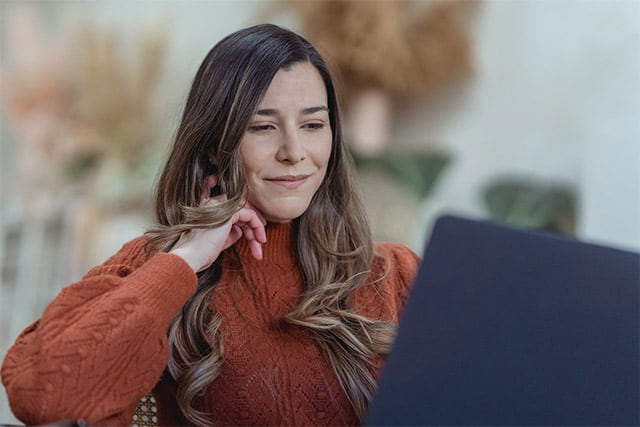 Quick Navigation
Fully Booked VA is an outstanding resource led by a highly successful VA.
3. Freelance Writer
Income Potential: $20/hr – $100/hr
Working as a freelance writer is one of the best ways to make money online, and you don't need any specific experience. Of course, you'll need to have strong writing and grammar skills, but it's not as difficult as you might think.
Most freelance writing gigs today are for online publications, and many websites and blogs prefer to publish conversational and informal content. Don't think that you can't work as a freelance writer because you struggled with term papers in school. The writing is entirely different and much more natural for most online publications.
As far as grammar and spelling skills are concerned, tools like Grammarly can help immensely.
There are writing opportunities in just about every industry and niche you can imagine. Some freelance writers take a general approach and write about anything the client wants, but it's more lucrative to specialize in one industry or topic.
Ideally, you can specialize in something you already know well so you can hit the ground running. Maybe you have knowledge from a previous job or a hobby that you can monetize by writing for clients. The rates of freelance writers are all over the place, but specialized writers tend to earn more due to their expertise.
Like working as a VA, freelance writing is equally well suited to be a side hustle or a full-time job. You can start small and scale up by adding new clients as you go.
Getting Started: Holly Johnson's Earn More Writing is an excellent course that has helped many successful freelance writers launch their careers.
4. Blogger
Income Potential: Unlimited
If you like the idea of freelance writing but you don't want to work for clients, another option is to start your blog. Blogging is also an excellent opportunity for anyone who wants to run an online business part-time or full-time, especially if you happen to have some writing skills.
You can start a blog on any topic you like, but if you want to make money, it's best to stick with niches that are proven to be profitable, like:
Business
Finance
Health and Fitness
Wellness
Family and Parenting
Travel
Fashion and Beauty
Since these are all very competitive niches, it's a good idea to choose a sub-niche to specialize in, like Vegan recipes instead of general health.
Blogging is something you can do part-time, as it fits your schedule. However, it's also possible to grow it into a full-time income. Many successful bloggers earn an outstanding income from their blogs.
The downside to blogging is that it takes time to grow. Most new bloggers don't make much, if anything, during the first six months. You'll probably start to make a little something later in your first year, but it doesn't usually pick up until the blog is at least a year old. It requires patience to keep putting in work when you do not see much in terms of results. However, it can pay off in a big way if you stick with it.
Getting Started: See How to Make Money Blogging as a Side Hustle for a guide to getting started.
5. Proofreader
Income Potential: $20/hr – $50/hr
Working as a proofreader is an excellent option for someone with solid spelling and grammar skills, as well as a strong eye for detail. You don't need previous work experience to start, but you will need the skills to do the job.
Several websites and online platforms offer proofreading work. Still, the best way to maximize your income potential is to work on your own as a freelancer rather than looking for an employer.
Getting Started: Proofread Anywhere, a course taught by Caitlin Pyle, is the best resource if you want to learn how to make money as a proofreader.
6. Transcription
Income Potential: $10/hr – $30/hr
If you're able to type fast and accurately, working as a transcriptionist is an ideal way to make money. It's highly flexible work, with most online transcription jobs allowing you to set your schedule. And it's also a skill you can develop. You can fine-tune your typing skills by taking online typing tests until you're ready to start working.
Transcription work can be done part-time or full-time. Some jobs do require transcription experience, but many others are open to beginners.
While many websites offer transcription work, the pay from most of those companies is on the low side. To increase your earning potential, you can offer your services as a freelancer.
Getting Started: Transcribe Anywhere offers the best training in the industry. You'll learn to maximize your income by finding freelance work rather than relying on low-paying platforms.
7. Translation
Income Potential: $20/hr – $40/hr
If you're multilingual, working as a translator is a natural choice. Translation jobs tend to pay well because only a limited number of people have the skills to perform the job, and there is plenty of work available.
As a translation specialist, you could be translating books, blog posts, audio files, and more. Many jobs do not require previous translation experience, but of course, you'll need excellent language skills to meet the qualifications. The more languages you know, the better.
Getting Started: Many companies hire translators, including Lionbridge and Gengo. You could also find clients as a freelancer.
8. Social Media Manager
Income Potential: $15/hr – $50/hr
If you have a strong understanding of popular social media platforms like Facebook, Instagram, Twitter, Pinterest, and LinkedIn, you could offer your services to businesses that need help. As a social media manager, you would manage your clients' social profiles and keep new content coming to help boost their presence and influence. If you have some design skills, you can also create images and graphics for social media posts.
Some social media managers also manage ad campaigns for clients to promote their products or services. Many business owners want to advertise on Facebook, Instagram, and Pinterest, but they don't know how to set up or manage those ads. Working as a social media ad specialist is one of the best entry-level online jobs, as you'll be able to demand more money than a social media manager who doesn't deal with ads.
Getting Started: To get started, choose the platforms you want to focus on (ideally the ones you already know well). Next, you'll create a simple website with the details of the services you offer and begin reaching out to potential clients. Businesses in your local area are an ideal starting point.
Many social media managers offer package-based pricing rather than charging by the hour (effectively turning your service into a product). For example, you may charge the client a flat monthly rate for a specific number of posts per month.
9. Graphic Designer
Income Potential: $20/hr – $50/hr
Working as a freelance graphic designer is an excellent opportunity for anyone who has design skills. You don't need past work experience, but you'll probably need a portfolio to start landing clients.
If you have some design skills, chances are, you already have some completed projects to include in your portfolio. And if you don't, you can do some personal projects or offer discounted work to family and friends to gather a few work samples to create a portfolio.
Getting Started: Platforms like Upwork and Fiverr are options for beginners, but building up your profile on these platforms takes time and effort.
Many freelance designers get started by finding clients through their personal networks. Talk to your friends, family members, co-workers (as long as there is no conflict of interest), neighbors, and other colleagues and tell them about the services you offer. Some may be interested in hiring you, or they may know other people who need a designer. Once you get started, word-of-mouth will become the best way to build your client base. Of course, you could also look for an employer offering entry-level design jobs, but you'll sacrifice the flexibility that comes with freelancing.
10. Microtasker
Income Potential: $100 – $1,000 per month
Microtasks are small jobs that are very quick, usually just a few minutes or less. There are platforms that companies can use to hire individuals to complete these microtasks, and they present an income opportunity for just about everyone.
The jobs may include things like:
Taking short surveys
Organizing data
Create or correct text
Basic research
Working as a microtasker is somewhat similar to taking online surveys. Your income potential is limited, and your hourly rate will be pretty low, but it's exceptionally flexible, and anyone can do it. If you need to start making money right away, microtasking is an option. Microtasking isn't ideal for a full-time income, but it's a way to make a small amount of extra money without disrupting your schedule.
Getting Started: Many websites pay users for microtasks, including Amazon's Mechanical Turk, Clickworker, and Swagbucks. All you need to do is create an account and those sites and start working.
11. Data Entry
Income Potential: $10 – $15 per hour
You don't need any previous experience to work in data entry. This is one of the easier jobs available, and while it may not be the most exciting work, it does offer a way to make money without specific skills.
Most online data entry jobs are part-time, but it's probably not the best option for anyone who wants to earn a full-time income anyway. So those part-time hours are ideal for the job and for someone looking to make a few hundred dollars per month on the side.
Getting Started: Companies like Axion Data and Clickworker are ideal for someone looking to get started with data entry.
12. Customer Service
Income Potential: $12 – $25 per hour
Customer service is another flexible online job with no experience required. You don't need many specific skills to work as a customer service rep, but you will need strong people skills and excellent communication skills.
There are several different types of customer service jobs available, including phone-based, email-based, and chat-based. While customer service jobs aren't especially high-paying, you can earn a decent hourly rate for a job that's open to beginners.
Getting Started: Several companies like LiveOps, NexRep, and Arise offer customer service jobs.
13. Search Engine Evaluator
Income Potential: $12 – $15 per hour
Did you know it's possible to get paid to do online searches and evaluate the results? A few companies hire search engine evaluators, but the demand for the jobs is stronger than the supply, so openings are not always available.
Working as a search engine evaluator is not the highest-paying job, but it is extremely flexible since you can do the work whenever it fits into your life. Also, this job is only part-time, so if you're looking for a full-time income, you'll need to choose something else.
Getting Started: Appen and Lionbridge are among the companies that hire search engine evaluators, although the positions are not always open. If you hope to work in this flexible part-time role, you'll need to check the job listings frequently and complete an application whenever an opening is listed.
14. Research
Income Potential: $50 – $500 per month
Another simple online job that can be done with no previous experience is research. If you're good at searching and finding specific nuggets of information, you may be very effective as an online researcher.
Like some of the other jobs on this list that involve simple tasks, you're not going to make a ton of money as a researcher, and it's not ideal if you need a full-time income. But if you're looking for a flexible way to make some extra income in your spare time, it could be an ideal option.
Getting Started: Several companies hire researchers, including Wonder and Clickworker. Create your profile, and you may be able to start earning money quickly.
15. Moderation
Income Potential: $12 – $25 per hour
Moderation is similar to customer service, and the income potential is about the same as well. You'll be moderating a forum, Facebook Group, or some other online community. You don't need specific experience, but you'll need to be able to communicate and interact with people virtually.
Getting Started: Companies like ModSquad, LiveWorld, and Crisp hire moderators. Check those sites for openings and apply for any jobs that interest you.
16. Website Tester
Income Potential: $300 per month
Many companies rely on data and feedback from users to perfect their websites and mobile apps. User tests can help to identify improvements that need to be made to the design or user experience.
As a website tester, you'll earn money for each test you complete. The tests often take 5-30 minutes, but the details will vary. You don't need specific skills or be highly tech-savvy (companies want testers who accurately represent real users). Most tests involve recording audio and video, so you'll need a webcam and microphone, but a basic laptop is enough to get the job done.
The downside to this opportunity is that there are more workers than jobs, so the possibilities are somewhat limited. If you want to make money, you should take the available tests because they're usually only available for a short time. You can make some extra money on the side as a tester, but it's not going to turn into a massive income because there are only so many tests available.
Getting Started: Create a profile at websites like UserTesting, Userfeel, and Userlytics. Joining more programs will allow you to find more tests that are available and make more money.
17. Tutor
Income Potential: $10 – $30 per hour
Online tutoring jobs have become very popular in recent years. This is because there are a growing number of students worldwide who need teachers and tutors, which presents an opportunity to make money.
Many tutoring jobs involve teaching English as a second language, but there are tutoring opportunities in many other subjects as well.
Some jobs for online tutors require teaching or tutoring experience, but others do not require experience. In most cases, you'll need a bachelor's degree to work as a tutor.
Getting Started: Cambly, italki, and VIPKid offering tutoring positions with no teaching experience required. The details of the jobs vary, but in all cases, you'll be working with students virtually.
Remote Online Jobs Are More Available Than Ever
There are many ways to make money online, and you might be surprised by some of the entry-level remote jobs that don't require specific work experience.
Many of the opportunities covered here are ideal for making some extra money in your spare time, and other options are better income potential if you're willing to freelance.
It's just a matter of deciding what the best fit for you is.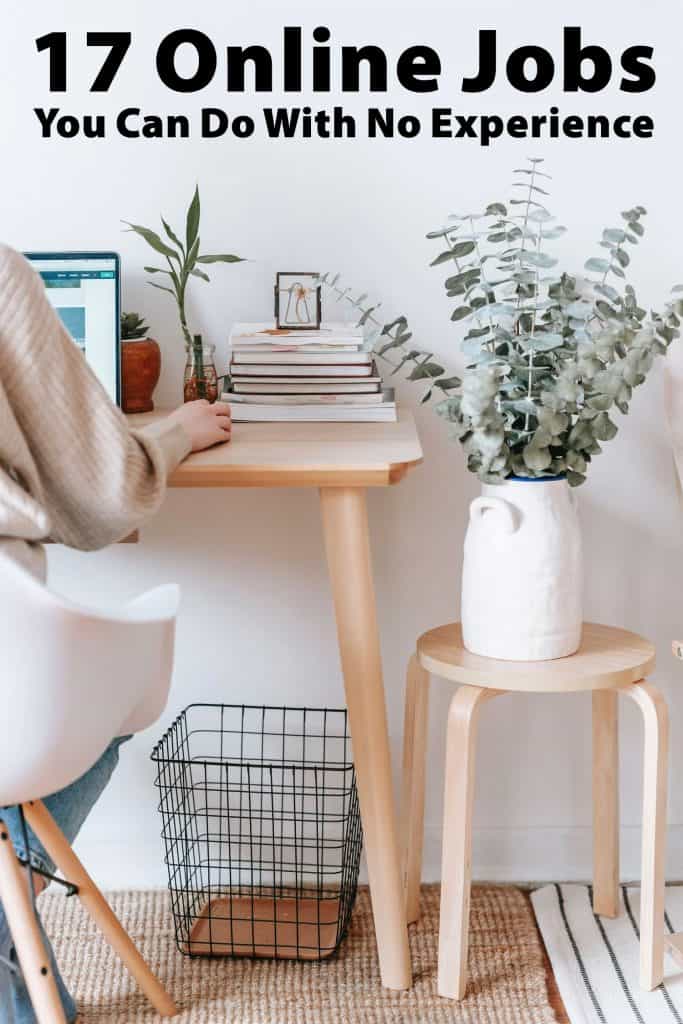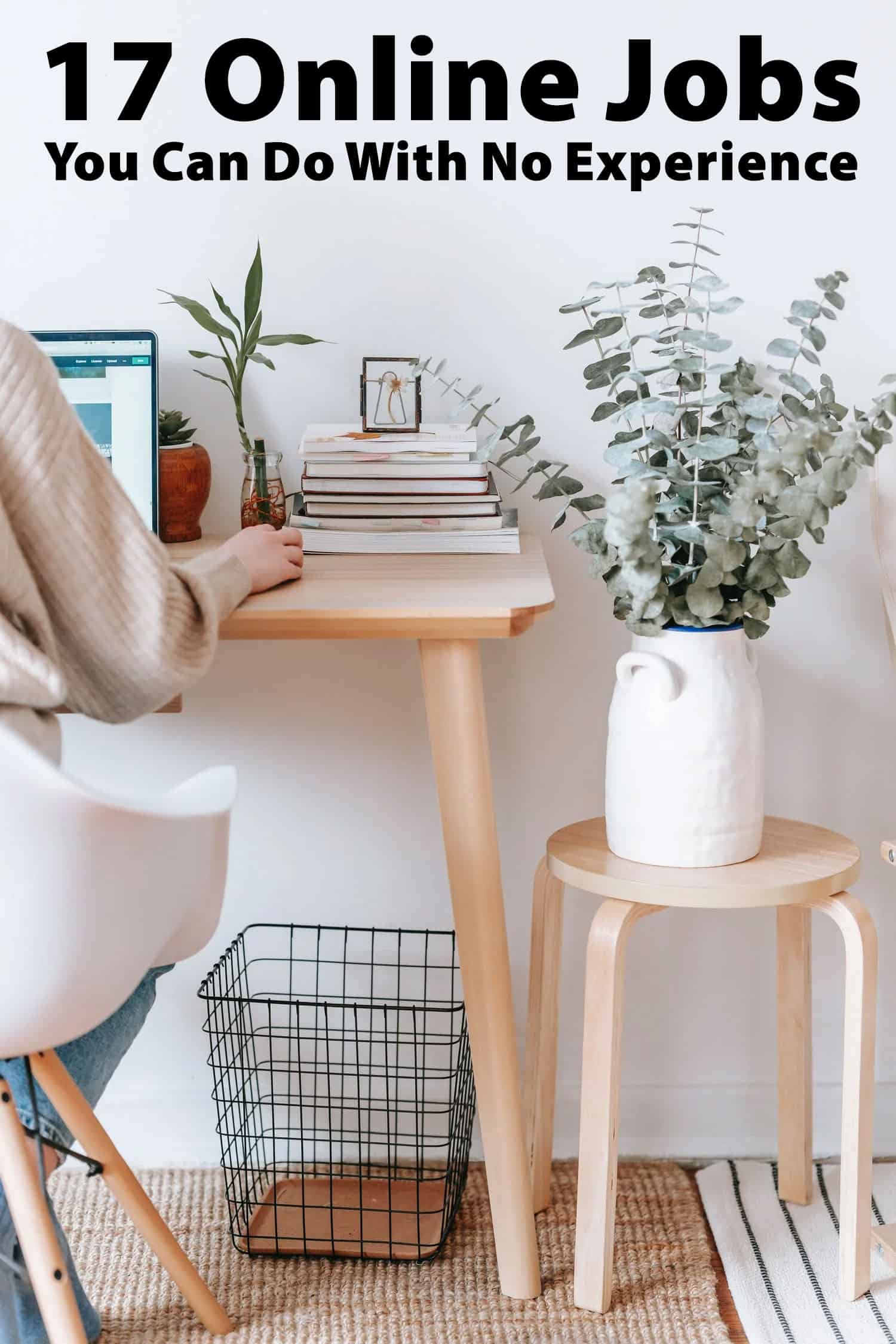 Source: biblemoneymatters.com
Keep your garbage disposal running well by never putting any of the following items down a garbage disposal.
items you should never put in a dishwasher. The other day I got to thinking about our garbage disposal and mistakes we've made with it over the years. There are definitely items that should never be put in a garbage disposal. I haven't heard many people talk about this, which means they are likely learning these lessons the hard way. Putting these items in a garbage disposal can cause dull blades, clogged drains, or even completely breaking the disposal for good.
Help keep your garbage disposal running well by never putting any of the following items down a garbage disposal.
See Also: 10 Tips That Will Change How You Clean Your Kitchen
1.) Non-food items
First and foremost, no non-food items should ever be put in a garbage disposal. It may be obvious that metal items like silverware should not go in the garbage disposal. If it's not obvious, as soon as you have a spoon end up in the running blades, you'll know that it's not right. The garbage disposal is not a trash, and even things like plastic and paper can damage the blades. Any items that are not food should always go straight in to the trash.
2.) Grease and oils
The second item that shouldn't go in the garbage disposal is grease. Animal fats, oils, and grease can coat the blades and cause them to become less effective. Grease can also accumulate in both the garbage disposal and the sink drains, which can lead to some nasty clogs. If you haven't picked up on this one yet, putting grease and fats down the garbage disposal will eventually lead to a call to your friendly neighborhood plumber.
3.) Starchy foods
The next item on the list is one that I learned the hard way. We love to host Thanksgiving dinner, and one year I decided to toss my potato peels in to the garbage disposal. While it seemed that things were OK for a while, when we turned on the dishwasher to run before all our company arrived, we realized that the starchy peels had formed a thick paste and clogged the garbage disposal. Since the dishwasher drains through the same pipes, we ended up flooding our kitchen right as the first guests were arriving. It was an absolute disaster, and thankfully our friends were there to help catch the dirty water and my husband was handy enough to open the pipes and remove the clog.
Don't make my mistake and never, ever put starchy items like potatoes, rice, and pasta down the garbage disposal. While they may seem soft enough to get chopped and washed away, it's more likely that they will expand and bind together in the pipes. The thick paste the starchy items forms will cause a headache that is not worth the convenience of rinsing the items down the drain.
4.) Fruit pits
If you've ever put the next item on the list down your garbage disposal, it's likely you immediately realized your mistake. Fruit pits, like the ones in peaches, apricots, and mangos, are too hard to be chopped up by the garbage disposal blades. If one should accidently fall into a running garbage disposal, you'll hear a very loud knocking noise as the pit gets thrown around the disposal. Turn off the disposal immediately and unplug it or shut off the circuit to the disposal before attempting to fish out the pit. Using a flashlight, figure out where the pit is and use tongs to grab that pit out of the garbage disposal before turning it back on.
If you ever decide to reach in to the garbage disposal, make sure the switch is off and you have protective gloves on your hands, as even the non-spinning blades can cut your fingers.
5.) Fibrous and stringy foods
The next item on the list can be a real pain if you put it through your garbage disposal. Foods that have strings and fibers, like corn husks and celery, may seem like they are able to go through the disposal, but the fibers can wrap themselves around the blades—and getting them off can be next to impossible. Think of the last time you had a balloon string get wrapped around a ceiling or floor fan. Do you remember how hard it was to get the string unwound and removed from the fan? The same thing can happen if you put stringy or fibrous foods down the disposal. The only difference is that you'll likely need to call a plumber to help you detangle the items from this motor and blades.
6.) Bones
The final item on the list of items to never put down the garbage disposal is bones. It is probably obvious that thick bones like ones from steak shouldn't go in the garbage disposal, but even smaller and softer bones should only be put in the trash. While bones may eventually get ground in the garbage disposal, they will likely dull the blades in the process. Play it safe and keep all bones out of your garbage disposal.
Maintaining your garbage disposal
Even if you are only putting appropriate items in your garbage disposal, it will still need a little maintenance to keep it running well.
First, when you are running items through your garbage disposal, make sure you are only putting small amounts of food in at a time. Also, make sure you have water running to wash the food particles down the drain.
Next, you'll need to do a little work to keep your garbage disposal blades sharp. You won't be able to remove the blade mechanism to sharpen the blades, but luckily there's a very easy way to do this. Simply take a handful or cupful of ice cubes and toss them down a running disposal. The ice will not only sharpen the blades, but they will also knock free any food gunk that may have accumulated in your garbage disposal.
If your garbage disposal starts to have a funky smell coming from it, you can pour a little white vinegar down the disposal while running it. Or, if you have fresh citrus in your kitchen, specifically lemons or limes, you can toss a chunk of citrus down the disposal while it's running. Any of these options will help deodorize a stinky garbage disposal.
See Also: How to Clean with Baking Soda
If you want to sharpen and freshen your garbage disposal at the same time, use an ice cube tray to freeze white vinegar in to cubes that you can toss in the disposal. If you prefer the fruity smell over the scent of vinegar, you can instead cut up small chunks of citrus rinds and freeze them in tap water to create fruity ice cubes to toss in the disposal.
A garbage disposal can be a handy part of your kitchen, but only if you treat it right. Make sure you are maintaining your garbage disposal and not putting any items in it that can damage the mechanisms. Remember that garbage disposals are very sharp, so always use pliers, tongs, or long tweezers if you need to grab something that has fallen in to your garbage disposal. And if you do run in to trouble, call your trusted plumber or handy man to help you fix the problems to keep both your hands and your plumbing safe.
I'm the Domestic CEO, helping you love your home.